InterFace Conference Group,
a division of France Media Inc., produces commercial real estate events and webinars that offer leaders in the industry an invaluable source of information, ideas and networking opportunities. These events are designed to help commercial real estate professionals better operate in today's market and position themselves for success. Designed to educate, inform and connect industry leaders in a concise format, our
InterFace Conference
series focuses on real-time market and sector knowledge in the commercial real estate industry. The
InterFace Exchange
series of conferences brings industry decision-makers together with high-level providers of services to their specific niche. Held over a two-day period in a comfortable, social atmosphere, the InterFace Exchanges are meant to build and foster relationships between these two groups by providing an social atmosphere, limited one-on-one meetings and other activities, as well as educational components.For speaking opportunities or sponsorship information, contact Rich Kelley via
email
or at 914-309-6954 or Scott France via
email
or at 404-832-8262. To register for an event, visit
www.InterFaceConferenceGroup.com
.
Learn from and Network with Industry Leaders
France Media's editorial staff works closely with the InterFace Conference Group team.
We develop events with strong informational panels and exclusive networking sessions.
Come find your next opportunity at an InterFace Conference event.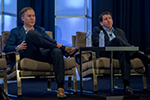 Commercial real estate and facilities industry leaders share insights — an invaluable source of information and ideas to help you better operate in today's market.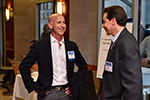 InterFace events allow significant time for networking. Conferences may include cocktail hours, speed-networking, and lounges to accommodate meetings.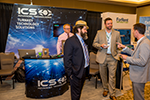 Our focused conferences attract your targeted audience. Share information about your products and services with conference attendees via a tabletop or tradeshow exhibit.