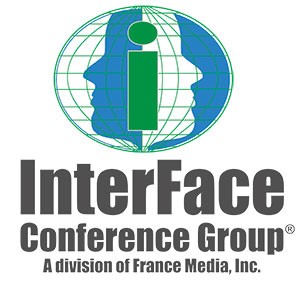 InterFace Conference Group, a division of France Media Inc., offers leaders in the commercial real estate industry an invaluable source of information, ideas and networking opportunities designed to help them better operate in today's market and position themselves for success.
Designed to educate, inform and connect industry leaders in a concise day-long format, our InterFace Conference series focuses on real-time market and sector knowledge in the commercial real estate industry.
The InterFace Exchange series of conferences brings industry decision-makers together with high-level providers of services to their specific niche. Held over a two-day period in a comfortable, social atmosphere, the InterFace Exchanges are meant to build and foster relationships between these two groups by providing an social atmosphere, limited one-on-one meetings and other activities, as well as educational components.
For sponsorship information, contact Rich Kelley via email or at 914-468-0818.
To register for an event, visit www.InterFaceConferenceGroup.com.